**Psycho Save Us (The Psycho Series Book 1) (Repeat) by Chad Huskins, Axel Torvenius, William Fruman. Price: Free. Genre: Thrillers, Horror, Psychics. Rated: 4.5 stars on 57 Reviews. 390 pages. ASIN: B009DL5WEQ.
Free Fantasy & Mythology Urban Fantasy Series (4 Novella Box Set) & Paranormal Romance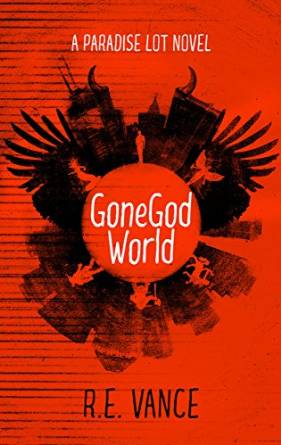 *GoneGodWorld: A Paradise Lot Novel (The Complete Season One: Episodes 1 through 4) by R.E. Vance. Price: Free. Genre: Paranormal & Urban Fantasy Entire Series of the Day, Sponsor, Paranormal Romance, Urban Fantasy, Mythology & Folklore, Fairy Tales. Rated: 5 stars on 3 Reviews. 260 pages. ASIN: B01B6UY9NQ. Reviewers like it: What a fascinating Urban Fantasy! R.E. Vance is a clever and creative writer! An action-packed and suspenseful world that is fun to read about! It just keeps getting better and better! I would really like to see it being made into a movie! I highly recommend grabbing the box set now because after reading the first one, you are going to want to read the rest of them anyway!
**SurviRal (Deal, Not Free) by Ken Benton. Price: $0.99. Genre: Science Fiction Deal, Sponsor, Metaphysical & Visionary, Dystopian, Post-Apocalyptic. Rated: 4.3 stars on 80 Reviews. 375 pages. ASIN: B00R4VD7PS. Reviewers love it: Excellent book! It lived up to my expectations! The best book I have read in a while! Alarmingly believable in today's world! It has very plausible main characters and a very plausible setup. I am not familiar with this author but I will definitely check out other books he may have available. Highly entertaining and informative! I am definitely a fan! Very highly recommended!
Orion: Fight for Vox (The Voxian Series Book 2) by Ruth Watson-Morris. Price: Free. Genre: Dark Fantasy, Superhero, Fantasy, Action & Adventure, Epic, Adventure. Rated: 4.6 stars on 7 Reviews. 458 pages. ASIN: B00BFAJX0C.
*** Horror